Welcome from the Director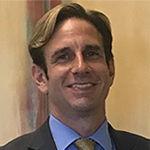 The Center for Health Economics & Policy Studies (CHEPS) is an interdisciplinary research center that supports impactful, policy relevant scholarship in the areas of health economics and social policy analysis. Housed in the College of Arts & Letters, CHEPS brings together faculty and graduate students engaged in complementary research in the areas of national defense policy, economic demography, the economics of crime and punishment, and the economics of risky health behaviors. Read more>>

CHEPS 2021 Pioneering Research

Featured Research


Did the Statewide Reopening of the Texas Economy Lead to Economic Growth or a Surge of COVID-19?
In the midst of mass COVID-19 vaccination distribution efforts in the U.S., Texas became the first state to abolish its mask mandate and fully lift capacity constraints for all businesses, taking effect on March 10, 2021. The policy announcement elicited immediate, passionate reaction. Proponents claimed that the reopening would generate short-run employment growth and signal a return to normal while opponents argued that it would cause a resurgence of COVID-19 and kill Texans.
A new National Bureau of Economic Research Working Paper, released in June 2021, finds that each side was largely incorrect. This study, written by Dhaval Dave, Samuel Safford, and Joseph Sabia documents several important findings. First, using daily anonymized smartphone data — and synthetic control and difference-in-differences approaches — the study finds no evidence that the Texas reopening led to substantial changes in mobility, including foot traffic at a wide set of business establishments. Second, there is no evidence that the Texas reopening affected the rate of new COVID-19 cases during the five weeks following the reopening. The null results persist across more urbanized and less urbanized counties, as well as across counties that supported Donald Trump and Joe Biden in the 2020 presidential election. Finally, there is no evidence that the Texas reopening impacted short-run employment, including in industries most affected by the reopening.
"With the medical advancements of vaccines and antibody therapeutic drugs, Texas now has the tools to protect Texans from the virus…. Too many Texans have been sidelined from employment opportunities. Too many small business owners have struggled to pay their bills. This must end. It is now time to open Texas 100%."
- Texas Governor Greg Abbott, March 3, 2021
" I think it's a big mistake…The last thing -- the last thing we need is Neanderthal thinking that in the meantime, everything's fine, take off your mask, forget it. It still matters."
- U.S. President Joseph R. Biden, March 3, 2021
Will a Higher Minimum Wage Reduce Poverty?
During the 85 years since the U.S. Supreme Court ruled in favor of the constitutionality of minimum wage laws (West Coast Hotel Co. v. Parrish, 300 U.S. 379 (1937)), advocates of minimum wage increases have consistently touted their potential to reduce poverty. The potential of ever-higher minimum wages to reduce poverty has taken center stage in the recent federal debate over the Raise the Wage Act of 2021. This new legislation, advocated by President Joe
Biden, would more than double the Federal minimum wage from $7.25 to $15 per hour by June 2025, raise the "tipped" minimum wage from $2.13 to $15 per hour by June 2026, and eliminate subminimum wages for younger teenagers and workers with disabilities. According to a February 2021 Congressional Budget Office (CBO) analysis, a $15 minimum wage would directly impact approximately 17 million U.S. workers earning hourly wages below $15, indirectly affect 10 million more who earn wages slightly above $15.
If minimum wage increases boost hourly wages paid to near-poor workers — without causing substantial adverse labor demand effects — such hikes could raise family incomes and lift workers above the poverty line. Moreover, if minimum wage increases boost spending among workers with a higher marginal propensity to consume, they could induce longer-run economic growth that lifts poor workers out of poverty. On the other hand, if minimum wage increases increase labor costs to firms, and low-skilled labor markets are competitive, such hikes could reduce employment and work hours among low-skilled workers. If these employment losses are felt by some poor and near-poor workers, their family incomes could fall, thereby plunging some low-skilled workers into (deeper) poverty. Thus, the impacts of minimum wage increases may resemble income redistribution among poor and near-poor families. Therefore, the net impact of minimum wage increases on poverty rates depends on (i) wage, employment, and hours elasticities with respect to the minimum wage, (ii) the distribution of earnings gains and losses for workers with household incomes near the poverty threshold, and (iii) spillover effects of the minimum wage on output prices and longer-run economic growth.
This study will make three contributions to the minimum wage-poverty literature. First, it will provide new evidence on the impacts of recent, large increases in state minimum increases. While larger increases bring with them the possibility of larger family income gains and poverty rate reductions, such increases may also be accompanied by larger adverse labor demand effects that plunge some families into poverty. Second, we will attempt to reconcile our findings with recent evidence that minimum wage increases enacted prior to the Great Recession were associated with declines in poverty. Finally, to address the current policy discussion over a federal minimum wage increase, we will explore the effectiveness of $15 (and $11) per hour minimum wage in delivering income to the working poor.
"No one should work 40 hours a week and live below the poverty wage. And if you're making less than $15 an hour, you're living below the poverty wage."
- President Joseph R. Biden (2020)

Is Recreational Marijuana a Gateway to Harder Drug Use and Crime?
Recreational marijuana laws (RMLs), which legalize the possession, sale, and consumption of marijuana for recreational purposes, have been adopted by 18 states and the District of Columbia. RMLs are a relatively recent phenomenon. In November of 2012, Colorado and Washington became the first states to adopt RMLs, but it was not until 2014 that recreational dispensaries, or "pot shops," opened in these states. More than 6 years later, researchers are just beginning to gauge the public health consequences of legalizing recreational, as opposed to medical marijuana.
Unlike most medical marijuana laws (MMLs), RMLs, do not require a doctor's recommendation, nor do they require registration. Under RMLs, possession of a limited amount of marijuana (e.g., one or two ounces) by anyone 21 years of age or older is legal, and purchases of marijuana can be made at recreational dispensaries simply by showing proof of age. Most RML states allow marijuana plants to be grown at home. However, in Washington D.C., home cultivation is allowed, but its RML prohibits the exchange of money, goods, or services for marijuana; transfers of up to an ounce of marijuana, are, however, legal.
While support for legalization has increased markedly in the last decade, some policymakers and public health experts have expressed concern that legalization for recreational purposes will, through a gateway effect, encourage the use of "harder" substances such as cocaine, heroin, fentanyl, and methamphetamines, generating substantial public health costs, including drug- related overdoses.
While many of the costs of hard drug use are privately borne to the extent that addiction to hard drugs is rational, there are a number of reasons to expect that some of the costs of hard drug use will not be internalized. For instance, if preferences are time-inconsistent and reflect hyperbolic discounting of future wellbeing, addictive drug use may exceed that which is socially optimal. Moreover, for some younger hard drug users, decision-making over consuming addictive substances may not be rational due to underdevelopment of the prefrontal cortex. Finally, addiction may lead to more crime — i.e., income-generating crime to finance one's addiction or violent offenses as a result of one's altered state of mind — thereby imposing costs of hard drug use on to third parties. Together, these external costs of legalization should be weighed against the utility gains from consumption, as well as the cost savings from reduced incarceration, to judge the efficacy of legalization from a social welfare perspective.
This study will be the first to comprehensively examine the impacts of state recreational marijuana laws (RMLs) on a wide set of outcomes related to hard drug use, including illicit non-marijuana related consumption, drug-related arrests, property and violent offenses, substance use disorders, admissions for treatment for hard drug addiction, and mortality due to drug-related overdoses.
Using state-level panel data from 2000- 2019 from a variety of national datasets — the National Survey of Drug Use and Health (NSDUH), the Uniform Crime Reports (UCR), the Treatment Episode Data Set (TEDS), and the Vital Statistics Multiple- Cause-of-Death Mortality Files (MCDMF) — and a difference-in-differences identification strategy, a new research team, including Claremont Graduate University Doctoral Students Abdullah Alswelh and Fawaz Alotaibi (who are from CGU's Computational Justice Lab) will examine the impact of RMLs on marijuana use, "hard" drug use, substance use disorder, admissions for drug treatment, property and violent crime arrests, and drug-related overdose deaths.
Assessing the effects of RMLs on the use of harder drugs, drug-related overdose deaths, and criminal behavior is critically important. From a social welfare perspective, addiction, crime, and treatment costs may not be taken into account by private actors. Documenting the existence and magnitude of these "external" costs is the first step in assessing the net benefits of RMLs. The findings from this project will provide important information to state and federal policymakers considering the adoption of RMLs as well as those who wish to liberalize access to marijuana while minimizing their negative spillovers.
"There's not nearly enough evidence as to whether or not marijuana is a gateway drug."
- President Joseph Biden (2021)
"Let's be clear: marijuana isn't a gateway drug and should be legalized."
- Vice President Kamala Harris (2021)

Are Tobacco-21 Laws Effective?
Tobacco use is the leading cause of preventable death in the United States, responsible for over 480,000 deaths each year. Its consumption has been linked to increased risk of heart disease, cancers of the lung, liver, head, and colon, diminished respiratory function, and stroke (U.S. Department of Health and Human Services 2014). The social costs of tobacco consumption are substantial, with estimates of the annual health care costs of treating tobacco-related illnesses totaling nearly $200 billion. Estimates of the external costs of smoking — driven by exposure to secondhand, or even thirdhand, tobacco smoke — exceed $7 billion.
The vast majority of adult smokers initiate tobacco use as minors, with a mean age of smoking initiation of 15.3. Given that youth smokers (i) are more likely than adults to have time-inconsistent preferences that give insufficient weight to future costs of addiction, (ii) often fail to account for the external costs of smoking when choosing current consumption, and (iii) typically obtain tobacco products via the informal social market, policymakers have often targeted anti-smoking campaigns at youths.
A new National Bureau of Economic Research Working Paper, released in December 2020 by Benjamin Hansen, Drew McNichols, Calvin Bryan, and Joseph Sabia studies the impact of Tobacco-21 laws. Tobacco 21 (T-21) laws prohibit the sale of tobacco products to individuals under age 21. Using data from the 2009-2019 Behavioral Risk Factor Surveillance Survey (BRFSS), the authors find that the enactment of a statewide T-21 law was associated with a 2.5 to 3.9 percentage-point decline in smoking participation among 18-to-20-year-olds. Next, using data from the 2009-2019 State Youth Risky Behavior Surveys (YRBS), they find that statewide T- 21 laws reduced tobacco cigarette and electronic cigarette (e-cigarette) consumption among 18- year-old high school students. Finally, we find that T-21 laws generate important spillovers including (i) a reduction in tobacco cigarette use among 16-to-17-year-olds, a group that relies heavily on the "social market" — including 18-year-old peers — to access tobacco, and (ii) reductions in both marijuana use and frequency of alcohol consumption among older teenagers.
"We should do everything we can to prevent young people from smoking and save lives. Increasing the tobacco age to 21 will help achieve these goals… Increasing the tobacco age to 21 [will also] reduce the likelihood that a high school student will be able to legally purchase tobacco products for other students and underage friends."
- Campaign for Tobacco-Free Kids (2020)