Welcome from the Director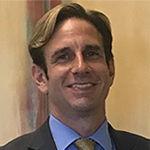 The Center for Health Economics & Policy Studies (CHEPS) is an interdisciplinary research center that supports impactful, policy relevant scholarship in the areas of health economics and social policy analysis. Housed in the College of Arts & Letters, CHEPS brings together faculty and graduate students engaged in complementary research in the areas of national defense policy, economic demography, the economics of crime and punishment, and the economics of risky health behaviors. Read more>>
Past issues of the magazine: 2022 | 2021 | 2020 | 2019 | 2018
CHEPS Pioneering Research

Featured Research


Racial Disparities, Policing, and Legalization of Recreational Marijuana
On October 6, 2022, President Biden requested that the Secretary of Health and Human Services and the Attorney General "initiate the administrative process to review expeditiously how marijuana is scheduled under federal law. Federal law currently classifies marijuana in Schedule I of the Controlled Substances Act, the classification for the most dangerous substances. This is the same schedule as for heroin and LSD, and even higher than the classification of fentanyl and methamphetamine – the drugs that are driving our overdose epidemic." (The White House 2022).
One important impetus for this policy change was the disproportionately negative impact of marijuana prohibition on Black and Hispanic individuals. A new study by Zachary Fone (US Air Force Academy), Gokhan Kumpas (CSU-Los Angeles), and Joseph Sabia (CHEPS & SDSU) provides recent estimates of the effects of state-level recreational marijuana laws on racial disparities in arrests, psychiatric health, and mortality.
Their findings show that adopting an RML leads to a decline in marijuana-related arrests among both Black and White adults. In absolute terms, the decline was greater for Black adults, but this was entirely a reflection of pre-treatment differentials in arrest rates between Blacks and Whites. They find that (lagged) arrests for violent offenses involving Black adults rose following RML adoption, particularly when open recreational dispensaries are permitted. This could suggest a reallocation of policing resources to fight violent crime is undertaken in a racially disparate manner. They also show that RML adoption is associated with a reduction in opioid-involved mortality. The finding appears largest (in absolute and statistical significance terms) for non-Hispanic Whites relative to Blacks and Hispanics.
Together, their findings suggest that RMLs did little to reduce racial inequalities in arrests, psychological health, or mortality. However, the failure of RMLs to reduce racial disparities (from a relative perspective) does not imply that racial/ethnic minorities do not achieve important absolute gains from RML adoption.

Do Mandatory Seatbelt Laws Save Lives?
In 2020, traffic fatalities were the second leading cause of unintentional injury deaths among 1- through 44-year-olds in the United States. Over the past 40 years, mandatory seatbelt laws have become one of the most prominent demand-side policies to curb traffic fatalities. These laws, which impose civil fines on violators, take two forms: primary seatbelt laws (PSLs) and secondary seatbelt laws (SSLs).
PSLs allow law enforcement officials to stop and cite violators independently of other traffic behavior. SSLs permit citations for not wearing a seatbelt only if drivers have been stopped for a separate traffic offense. Recently, the National Governors Association listed the implementation of primary seatbelt laws as their top strategy to improve driver and passenger safety. As of January 2022, 34 states and the District of Columbia had a PSL, while 15 states had an SSL.
In this study, D. Mark Anderson (Montana State University), Yang Liang (San Diego State University & CHEPS), and Joseph Sabia (SDSU & CHEPS) examine the effect of mandatory seatbelt laws on occupant and non-occupant- related traffic fatalities. Their estimates suggest that PSLs are associated with a 5 to 9 percent reduction in fatalities among motor vehicle occupants. SSLs, on the other hand, are associated with markedly weaker effects. They conclude that strict seatbelt laws can potentially reduce vehicle occupant deaths without sizable "moral hazard" effects on non-occupants of vehicles.

Minimum Wages are a Poor Way to Help the Working Poor
For nearly a century, advocates of minimum wage increases have argued that raising the minimum wage will reduce poverty. A new study by Richard Burkhauser (Civitas Institute, UT-Austin, and Cornell), Drew McNichols (CHEPS), and Joseph Sabia (SDSU & CHEPS) uses data from the March Current Population Survey spanning four decades to study the effect of minimum wage increases on poverty. Their findings provide no evidence that minimum wage increases are an effective policy strategy to fight poverty.
Two important factors can explain the poor performance of past minimum wage increases in curbing poverty. First, most working-age individuals (ages 16-to-64) living in poor families are unemployed, and even fewer are steadily employed. Moreover, only 8 to 10 percent of working-age individuals living in poor or near-poor families earn minimum wages, so they are likely to be affected. Second, minimum wage increases may cause adverse employment effects among some low-skilled workers, generating income redistribution rather than net income gains for individuals in poor and near-poor families. In addition, the authors note that their measures of poverty may understate the adverse effects of the minimum wage on family well-being to the extent that minimum wage hikes reduce fringe benefits and workplace amenities not captured by our resource measures.
The authors further find that a $15 federal minimum wage would be a very target- inefficient means of delivering income to the working poor. Specifically, they find that just 5.9 percent of the benefits of a $15 minimum wage will accrue to workers in poor households. In comparison, 62.7 percent of those affected live in households with incomes twice or more than the federal poverty line. In contrast to the minimum wage, expansions in eligibility criteria for benefits from the Earned Income Tax Credit (EITC) may be more effective and more target-efficient policy strategies to deliver income to the families (households) of the working poor than the minimum wage.

E-Cigarette Taxes and Teenage Alcohol-Related Traffic Fatalities
A new National Bureau of Economic Research (NBER) study by Dhaval Dave (Bentley University), Yang Liang (SDSU & CHEPS), Matthew Braaksma (University of Minnesota), Catherine Maclean (George Mason University), and Joseph Sabia (SDSU & CHEPS) offers the first causal evidence on the impact of ENDS taxes on teen alcohol misuse and alcohol- related traffic fatalities. ENDS use rates are high, and ENDS taxes cause a sizable reduction in the number of ENDS users, thus providing us the ability to study the effect of ENDS taxes on an important secondary marketplace, alcohol, to provide a complete understanding of general equilibrium effects of public health policies targeting ENDS.
Teen alcohol misuse remains high and imposes substantial costs on society — with estimated annual social costs of $28 billion — and policy action by state and federal governments has largely stagnated.
This study combines a quasi-experimental difference-in-differences research design, applied to five survey and administrative databases, to bring much-needed evidence to bear on the relationship between ENDS taxes and teen alcohol misuse. The authors' results show that ENDS taxation has little impact on the extensive margin of teen drinking (any alcohol consumption). Still, it curtails use on the intensive margin, particularly metrics of misuse that likely correlate with social costs. Specifically, the study shows that the probability of teen binge drinking declines by one to two percentage points following a one-dollar increase in the ENDS tax. The study also documents that alcohol-related traffic fatalities – a particularly costly externality associated with teen alcohol misuse – decline by 0.4 to 0.6 fatalities per 100,000 16-to-20-year-olds following a one-dollar hike in the ENDS tax.

More Research