Welcome from the Director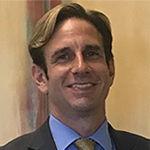 The Center for Health Economics & Policy Studies (CHEPS) is an interdisciplinary research center that supports impactful, policy relevant scholarship in the areas of health economics and social policy analysis. Housed in the College of Arts & Letters, CHEPS brings together faculty and graduate students engaged in complementary research in the areas of national defense policy, economic demography, the economics of crime and punishment, and the economics of risky health behaviors. Read more>>

CHEPS 2022 Pioneering Research

Featured Research


COVID-19 School Closures, Remote Work, and Maternal Labor Supply
The dramatic increase in employment among married women in the United States is among the most striking and transformational labor market trends of the past century. Bolstered by social change, wage gains, time-saving advancements in household technology, increasing control over fertility, and steep increases in college attendance, married women entered the labor force in droves during the 20th century. While only 10% of married women were employed in 1930, by 1990, that rate was 68%. However, over the past 30 years, married women's employment and earnings have stagnated far short of equality with those of men.
Many explanations have been put forth for the stagnation of married women's relative labor supply, including rising expenses associated with childcare, lack of policy support for working parents, and the inflexibility of traditional jobs. Research has also documented the persistence of women's primary role in household labor and parenting tasks. There is evidence that motherhood induces lower labor force participation and better female labor market opportunities lead to lower fertility, suggesting women still face a strong push-and-pull trade-off between family and career.
The COVID-19 pandemic provides a unique opportunity to gain insight into the competing factors underlying observed trends in married women's labor supply. Pandemic-related K-12 school closures have generated a rare chance to study a supply-side shock to married women's labor force participation and, more broadly, the labor market costs of changes in caregiving demands. Changes in in-person instruction resulted first in a sudden and dramatic increase (when schools closed) and then a decrease (when schools reopened) in the opportunity cost of women's time in the labor market. Preliminary results show that K-12 school reopenings positively affect the labor supply of married women with school-aged children, increasing both employment and (conditional) work hours in non-education sectors. However, there is no evidence of effects of school reopenings on the employment or hours of unmarried mothers, women without children, or married custodial fathers.
Teenage Suicides, Bullying, and Pandemic-Related Schooling Policies
While many remember their high school years fondly as a time filled with learning, friendships, and team sports, many adolescents' high school experiences are filled with negative peer interactions, often in the form of bullying. Stress, anxiety, and mental health disorders can lead young people to engage in self-harm. Suicide is the second leading cause of death among teenagers.
Prior research by Benjamin Hansen and Matthew Lang (published in the Economics of Education Review) found evidence that teenage suicides may be linked to the school environment.
They show that teen suicides are strongly correlated with the school year calendar, peaking in the months that students return to school, with troughs observed in the summer months and in December. They find no such suicide pattern among young adults ages 19-to-25. Hansen and Lang posited that negative peer interactions (i.e., in-school bullying) may have played a role in explaining why teenage suicides seem to be positively correlated with in-school instruction.
The COVID-19 pandemic drastically changed in-person schooling in ways that could have affected teenagers' mental health. On the one hand, removing beneficial in-school learning and socializing experiences may have had adverse psychological impacts on teens. On the other hand, greater family engagement, enhanced monitoring by parents, and limited opportunities for in-person bullying may have improved their mental health.
A new study by Hansen, Lang, Schaller, and Sabia uses the COVID-19 pandemic to explore how COVID-19, and its effects on in-person schooling, affected teenage suicides. Preliminary evidence suggests that in sharp contrast to the pre-COVID-19 era, suicide rates decreased dramatically in March, April, and May 2020. This was precisely the time when much of the country was locked down under stay-at-home orders, and schools were closed throughout the country. Using SafeGraph point-of-interest (POI) data, Hansen et al. will further explore whether differences in schools' 2020 reopening policies affected teenage suicides.

Robotics, Employment, and Crime
Increased robotics and greater automation have generated important productivity gains for society. However, as is the case with any new technological innovation, laborers that are substitutes for such new capital may be adversely impacted, while those that are complements may see employment and wage gains. Recent research by Acemoglu and Restrepo (2020), published in the Journal of Political Economy, suggests that, on net, there is evidence of employment losses due to expanded robotics. These authors find that each additional robot per thousand workers reduces the employment-to-population ratio by 0.2 percentage points and wages by 0.4%. These adverse effects appear to be larger for less educated and less-skilled individuals. This finding suggests that such workers are substitutes for robots.
The COVID-19 pandemic has reshaped the U.S. economy in a number of ways, including by accelerating the use of robots as part of firms' production processes. According to the Association for Advancing Automation, orders of industrial robots rose by 37%. Interestingly, robot penetration is not constrained to one particular sector. While the automotive industry is best known for utilizing robots, non-automotive firms are expanding their orders of industrial robots at much higher rates.
CHEPS researchers have begun exploring the beneficial impacts of robotics expansion, including on firm productivity, as well as adverse spillover effects of robotics onto workers who were substitutes for robots. In particular, CHEPS RAs, at the direction of Drs. Joe Sabia and Yang Liang are using data from the American Community Survey, the FBI's Uniform Crime Reports, and the International Federation of Robotics to study how robot penetration affects low-skilled workers' labor market outcomes, health, and the likelihood of engaging in criminal behavior (which can be affected by local labor market opportunities). The project has provided opportunities for MA student Cooper Smiley, and undergraduate student Evan Kim to develop and sharpen their coding and applied econometrics skills.

Do the Effects of E-Cigarette Taxes Spillover to Alcohol?
Over the past decade, the use of e-cigarettes and other electronic nicotine delivery systems (ENDS) has been rising dramatically, especially among teenagers and young adults. Alarmed by this trend, policymakers have responded with aggressive regulation attempting to curb the use of ENDS among youths. Between 2010 and 2019, ten states and two large counties adopted ENDS taxes. A National Bureau of Economic Research (NBER) working paper (also released as a CHEPS working paper) finds that ENDS taxes reduce youth ENDS consumption but also finds strong evidence of economic substitution between cigarettes and ENDS for young adults. These unintended substitution effects of ENDS taxation may more than fully offset any public health gains.
But are there other spillover effects of ENDS taxes that are necessary to understand before forming a complete judgment on whether such laws would pass a cost-benefit analysis? CHEPS scholars have joined forces with leading tobacco researchers (Michael Pesko at Georgia State University and Catherine Maclean at Temple University) to explore the spillover effects on youth and young adult binge drinking and alcohol-related behaviors.
The team is exploring this issue using several datasets, including the Youth Risk Behavior Surveillance System (YRBS) data, Behavioral Risk Factor Surveillance System (BRFSS), the National Survey on Drug Use and Health (NSDUH), and the National Highway Traffic Safety Administration's (NHTSA) Fatality Analysis Reporting System (FARS). The authors use differences-in-differences and event study approaches to try to identify the causal impact of e-cigarette taxes on youth and young adult e-cigarette use, binge drinking, and drinking-and-driving behaviors.
Preliminary evidence suggests that increases in ENDS taxes are associated with declines in youth and young adult e-cigarette use and binge drinking. These findings are consistent with the hypothesis that e-cigarettes and (heavier use of) alcohol are complementary risky behaviors. However, we also note that curbing e-cigarette use via taxes comes at a cost: reducing e-cigarette use among cigarette users who may be using e-cigarettes as a means of smoking cessation.
More Research